Sep 7, 2011 | by
Ridz
| Event, Music
About the author
Ridz, advertises, produces indie/electronic music, performs throughout the Netherlands but ultimately always ends up at an Amsterdam based ensemble... then he blogs about all these things.
---
Too many plans for the weekend? Let me narrow your options down by weekly suggesting the events where you can meet, dance and drink with Amsterdam's finest crowds. After all, 'a hangover ain't worth the pain if the party is lame'. So here's where you weekend warriors should go to for next Monday's hangover.
Friday: FORMAT: Juan Sanchez invites Extrawelt 'live', Kevin Arnemann, Jerry T @ AIR
Extrawelt
! They're back in Amsterdam. In case you've been living under a rock, Extrawelt is one of the biggest German minimal techno names of the last five years. If you're into very deep electronics, you can't miss out on these guys, specially cause they're doing the 'live' thing. Juan Sanchez also invited our friend Kevin Arnemann and Jerry T amongst others to join the party. See you up front.
Friday: Closer @ Melkweg
This Friday Jorn Liefdeshuis' Closer invites special guests Space Dimension Controller and Thomas Martojo to the always amazing Melkweg. Space Dimension Controller has been known to be the king of '
Galactic Funk
', producing spaced out sound-scapes and deep beats ranging from techno to house and electronica. As one of the men behind Dekmantel,
Thomas Martojo
, is one of them people you've heard of many times if you're from Amsterdam. Yes people, it's the second Friday of the month again, time to get closer.
Saturday: Cartel @ Amsterdam Roest
This Saturday it's time for another one of them warehouse parties right next to the fairly new hangout called Roest. Cartel has been throwing parties throughout Amsterdam at places like the Chicago Social Club, Woodstock '69, Undercurrent, ITW and now Amsterdam Roest.
Who's on the bill for this one?
Local heroes such as 360 Soundsystem, Jasper Wolff and Michiel Tettero to name some. Still, the location sells this one for me.
Saturday: Meat Lovers Delight — Extra Bleu @ Secret Location
Finally, if the party above isn't raw enough for you, have a look at this. A proper rave at a secret location with two areas and a massive BBQ, sounds good huh? I remember writing about their previous 'Meat Lovers Delight' a year ago, apparently the place was packed. A year later, they bring us
the 'extra bleu' edition
of this underground rave with Robert Powlson, Tom Liem, Freddy Spool,
Tommy Kornuijt
B2B Reiss, Tettero, Prunk, de Nachtwacht and more of them local underground heroes. Be sure to bring your own meat by the way! Have nice hangover.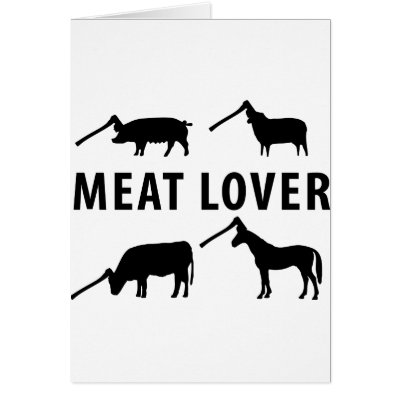 Sharing is caring!
Tweet