Nov 4, 2010 | by
Ridz
| Event, Music
About the author
Ridz, advertises, produces indie/electronic music, performs throughout the Netherlands but ultimately always ends up at an Amsterdam based ensemble... then he blogs about all these things.
---
Too many plans for the weekend? Let me narrow your options down by weekly suggesting the events where you can meet, dance and drink with Amsterdam's finest crowds. After all, 'a hangover ain't worth the pain if the party is lame'. So here's where you weekend warriors should go to for next Monday's hangover.
This Saturday the city is invaded by museum lovers attending our yearly beloved 'Museumnacht' (n8). I'll be sure to institute myself with the needed amount of cultural enlightenment. Then I'll get stupid and ignorant again at one of the numerous afterparties. But first, be sure to attend the following:
Friday: Cassette Collectief @ BC12
Cassette Collectief stands for quality music. Nights full of warm Disco, deep Deep House, Soulful Detroit House and Slo-mo. The residents Bert de Rooij and Simon Weiss created a diverse and familiar sound and are at the verge of internationally breaking through. Go support them at BC12 (aka Boom Chicago), I know I will.

Saturday: 360 featuring The Field @ Trouw
One of my all-time favorite electronically-orientated performers will finally hit our capital again. The Field! All the way from Sweden, supported by a list of great names such as Walls, residents Patrice Bäumel & Nuno dos Santos (aka 360) and upcoming jockey Simon Weiss again. Get in with discount if you have a n8 ticket. Go!
Saturday: Apenkooi Oldskool Game Edition @ Westerunie
Westerunie is about to go Apeshit. This time the theme is Oldskool Games. So come dressed up as Mario, Zelda, Donkey Kong, Pacman, Tetris or some sort of Space Invader. Best costume wins prizes. Man, I wish I was a monkey so I could legally throw poop at people.

Saturday: n8erafje @ Club 8
Amsterdam's most dedicated indie club. Skinny jeans, hats, buttoned-up shirts, glow in the dark ping-pong and much moresurprises. Get in with discount if you have a n8 ticket.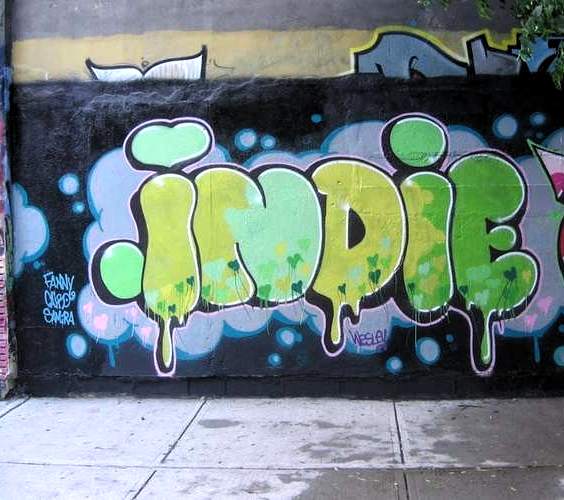 Saturday: Gemengd Zwemmen with Panteon Rococo @ Melkweg
Pretty regular concept every Saturday at Melkweg. This time it's a bit different. Just watch the video, I love weird random party bands from South America.
Check out n8's own afterparty suggestions.
Sharing is caring!
Tweet
-->